Dining
Buffet del Casino
Mediterranean Buffet
Enjoy thirty culinary specialities with a wide selection of seafood and show cooking.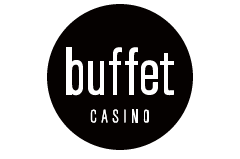 Schedule:
Thursdays, Fridays and Saturdays from 21.00 to 1.00.
Be surprised by our wide range of seasonal dishes in the unique venue of Casino Barcelona.
Take this opportunity to take a tour of our country's gastronomy through its excellent local products and the expertise of our chefs. Our chef-manned cooking stations prepare the finest meats and fish to order as well as a range of other mouth-watering dishes.
Discover the gourmet buffet!
Fall Buffet: Visit the Casino from October 5th to November 25th and enjoy our Fall Buffet, a showcase of the season's exquisite favourites.